CONSTRUCTION MANAGMENT SUPPORT SERVICES
ATEMA SUPPORTS CONSTRUCTION MANAGERS
We provide direct or overflow construction management support, specializing in quality management, field support, and discipline-specific subject matter expertise.
MEETING QUALITY MANAGEMENT RESPONSIBILITIES:
Atema develops and assures adherence to quality management systems, establishes test and inspection plans, plans and conducts audits, identifies and resolves nonconformances, and implements corrective action sytems.
PROVIDING SUBJECT MATTER EXPERTISE:
Atema performs specialized consulting such as submittal review, oversight, and other technical evaluations.
STAFFING - KEY & NON KEY PERSONNEL:
Atema has personnel that can meet demanding qualification requirements - specifically Quality Managers, Quality Leads, Discipline Specific Subject Matter Experts, and other certified auditors and inspectors.
EXPERIENCE WORKING WITH AGENCIES:
MTA/Triborough Bridge and Tunnel Authority, MDOT (Michigan Department of Transportation), MnDOT (Minnesota Department of Transportation), WDBA (Windsor/Detroit Bridge Authority), VDOT (Virginia Department of Transportation), NCDOT (North Carolina Department of Transportation)
Illinois Unified Certification Program, Certified DBE & SBE (Chicago Transit Authority, Illinois Department of Transportation, City of Chicago, Metra, Pace, Illinois Tollway)

Certified WBE PANYNJ Port Authority New York New Jersey

Certified WBE New York City Small Business Services

Certified DBE Connecticut Department of Transportation

Certified DBE Pennsylvania Department of Transportation
Atema supports project success. Here are some sample offerings to meet construction management goals:
Auditing for adherence to agency, contractor, and subcontractors quality management systems

Quality Assurance oversight of contractor and subcontractor conformance to project specifications

Design plan quality reviews

Specification technical and quality reviews in speciality area

Shop drawing technical and quality reviews in speciality area

Nonconformance (NCR) process management and evaluation

ITP-Inspection & test plan/TI creation and management

Quality QAI and QVI services at fabrication shops and supplier locations

Submittal package compliance review including welding procedures, concrete mix designs, and fabrication plans

Welding process control and code compliance reviews




Welding documentation review (WPS, PQR, WQTR)
Welder qualification

Structural steel and concrete fabrication shop QA and inspection experience.

Oversight of Contractor's quality audit system and their subcontractors' compliance.

Qualified and certified professionals

ASQ Certified Quality Engineer, Exemplar Global certified - Quality Management System Auditor
AWS CWI, SSPC BCI, and PCI inspectors
Project Management Professionals - PMP
Licensed Professional Engineers

728 W Jackson Blvd.

Suite 1001

Chicago, IL 60661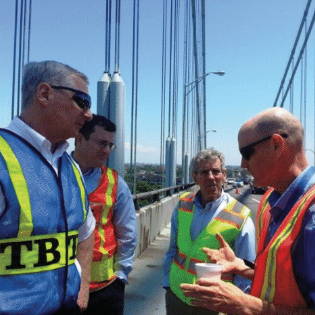 VERRAZANO NARROWS BRIDGE DECK REPLACEMENT
MT TBTA - TRIBOROUGH BRIDGE AND TUNNEL AUTHORITY
Atema guided the fabricator in matters of quality consultation, relevant US standards, training, US code interpretation and creating and facilitat- ing implementation of RFIs. We advised the project team and fabricator regarding problems during execution of the steel bridge fabrication.
Work was conducted during the material procurement, fabrication, weld- ing, steel coating systems, NDT inspection and testing stages of OSD orthotropic steel deck panels. PAUT (Phased Array Ultrasonic Testing) was used extensively in rib to deck joints on this project.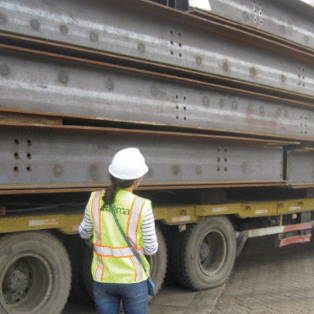 THROGS NECK BRIDGE: OSD DECK REPLACEMENT
Atema provided quality assurance services for all the fabrication operations of an international supplier with four locations. Activities included oversight of supplier progress, with weekly update com- munications to the owner, designer, contractor and field engineer on project advancement and quality issues.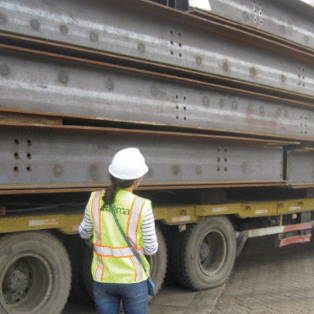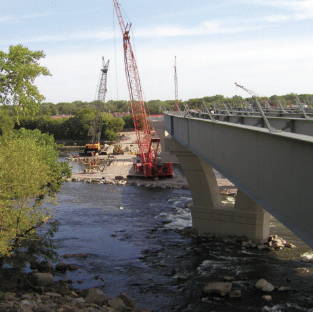 Created, implemented and executed the State of Minnesota Depart- ment of Transportation steel bridge supplier qualification program and provided the first 8.5 years of quality audit services. Audits were conducted on more than 50 metals suppliers, galvanizers, coating ap- plicators, and steel bridge and railing manufacturers twice yearly for the state's steel bridge supplier qualification program. Only approved suppliers could provide structural metals products to the state.
TANANA RIVER BRIDGE
ALASKA ARA: KIEWIT BRIDGE AND MARINE
Atema provided technical fabrication consultant services for this project, which included: US code interpretation and compliance, change orders, RFIs, inspection and testing, and cost-savings ideas to ensure the project was on time, within budget, and met or exceed- ed contract requirements. We provided quality system improvement training and consulting for the fabricator's bridge and skyscraper production facility. The project was delivered five months early and with only four project NCRs.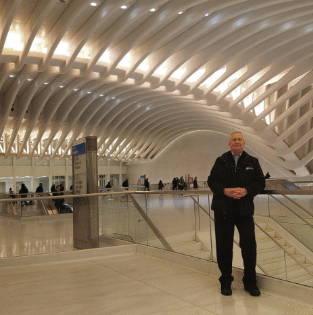 WORLD TRADE CENTER PATH TERMINAL HALL: PANYNJ
Atema provided design drawing and project specification review, writing and review of RFIs, training for the fabricators' engineering groups, and shop supervision in the project requirements and US code requirements. We were also involved in change orders and RFIs to improve construc- tability of welded joints. Because of the unique design of the rib joints, Atema developed innovative methods to conduct qualification tests.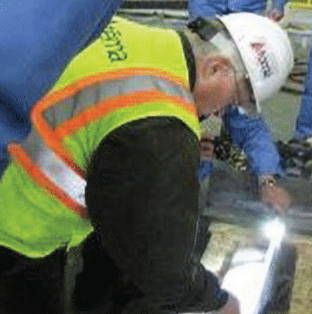 VERRAZANO NARROWS BRIDGE APPROACH RAMP VN-80C
On behalf of the owner Metropolitan Transportation Authority Tri- borough Bridge and Tunnel Authority, Atema performed a deep-dive qualification audit on a major bridge fabricator that was under con- sideration to supply to the project. Atema assessed the ability of the fabricator to meet specific contract requirements, the owner's specifi- cation and the presence of a sustainable quality management system processes and controls. Ultimately, the fabricator was not qualified to provide product based on audit and findings presented.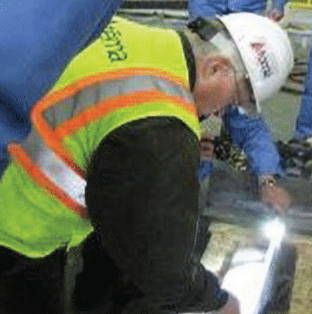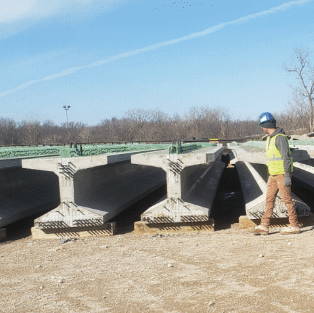 SUPPLIER QUALITY PROGRAMS FOR STATE DOT STRUCTURAL FABRICATION
Atema audits supplier readiness in the prestressed-concrete sector. Sup- pliers are assessed against quality management system requirements and must demonstrate technical and management system compliance with PCI-MNL-116 Manual for Quality Control for Plants and Production of Structural Precast Concrete Products, as well as PCI QSM1 Prepa- ration Guidelines for a Quality System Manual of a PCI-Certified Plant.
Assessments include state-specific requirements , project-specific requirements, special provisions and construction specifications.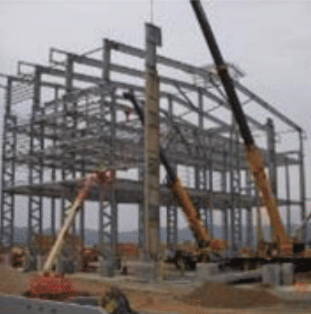 BARRICK GOLD MINE, DOMINICAN REPUBLIC
Atema provided onsite project management assistance for the steel
erection PM team and the erection subcontractors. Extensive training
and coordination with the PM team was required to execute the steel
erection to contract requirements.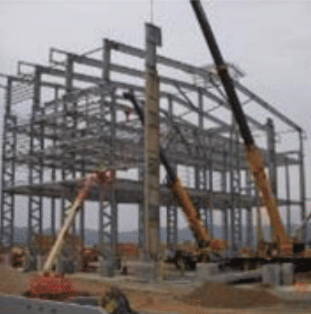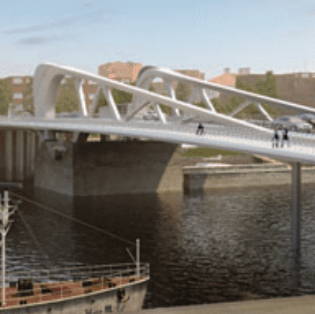 JOHNSON STREET BRIDGE REPLACEMENT: CITY OF VICTORIA, BC CANADA
This new signature bascule for the City of Victoria, BC is a challenging design presenting numerous fabrication and inspection issues. As fabrication consultant Atema contributed to specification and design changes, shop drawing reviews, development and review of quality oversight plans and inspection and test plans and training on code and specification compliance. Atema quality oversight inspectors were full time covering production to assure project compliance.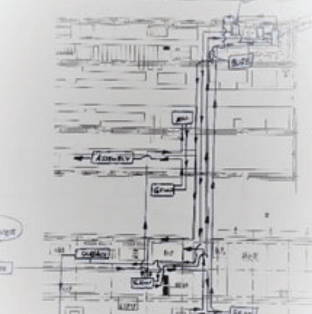 PROCESS IMPROVEMENT: SHANGHAI GRAND TOWER
Atema has assisted companies of different sizes, from as little as 14
employees to as many as 4,000, examining their material flow patterns, handling frequency, or equipment utilization to improve productivity. The companies utilizing this service before planning a move or
expansion see the benefi ts of process improvements multiply. Anexample: With Atema's help, The Shanghai Grand Tower shifted a bottleneck process to a production point where impact was minimized. The
number of times a piece required handling was reduced, and other
process adjustments increased assembly capacity by 30%.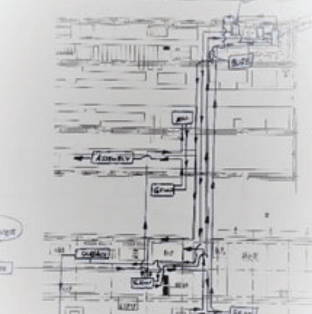 SIMPLE CHANGES MEAN BIG RESULTS.
Atema addresses quality concerns common in projects by assessing your organization or supplier's capabilities.